Floatex has always had a specific target: grant to the customer an high-quality final product, following a business management compliant and certified with ISO 9001, and fully in accordance with rules & regulations of the specific scope of work (GMPHOM 2009, IALA and so on), capable to grant valuable standards within its lifetime and decrease the environmental impacts.
To reach the above, Floatex has at its premises an internal laboratory where samples from each batch of materials are tested. The internal laboratory is equipped with all the tools necessary to check the properties of raw materials before they go into production in order to assure the quality of the same.
Some example of test performed by Floatex laboratory are:
– Hardness Test
– Tensile Test
– Abrasion Test
– Density control
– Impact Test
– Colour Test
– UV and Xenon Test
– Ice resistant Test
– Aging test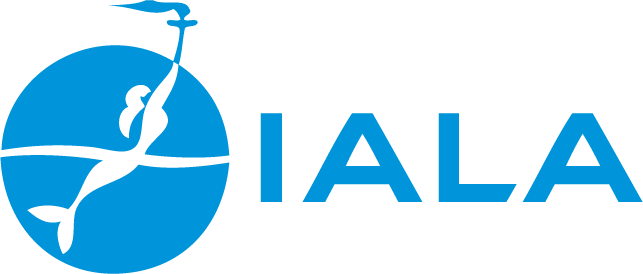 Floatex is IALA member since many years and participate actively to their conferences and meetings.
Floatex production pay great attention to respects IALA recommendations in terms of Aids to Navigations.
Great attention is dedicated to the choose of high level raw materials to ensure greater quality on the final products and longer life of their colour.
IALA Recommendation E-108 determines recommended limits of the chromaticity of a colour which are specified by means of limiting boundaries that enclose a chromaticity region on a CIE standard chromaticity diagram.
Floatex always adopt one of the measurement devices acceptable by IALA to measure the colours of the products manufactured to be in accordance with IALA recommendations E-108.
Moreover, Floatex, thanks to its R&D Laboratory perform test on polyethylene samples to simulate the behaviour of the colour under different atmosphere conditions and check the possible polymer degradation.
GMPHOM 2009
As part of Oil & Gas business there are some rules to follows. GMPHOM 2009 is the most common guidelines for the manufacturing of hoses for offshore moorings.
Floatex does not manufacture oil and gas hoses but manufacture a great part of floating ancillaries for the hoses.
Part of these ancillaries are as well subjected to specific test to be approved for use on the hoses.
The main test we need to perform are pressure test and buoyancy test on floats and hydraulic test on floating reducers.
To simulate the pressure of the water at a certain depth, or to establish the real buoyancy of the items
Floatex has 2 simulating chamber (autoclaves) which enable to perform the following in-house test on lot of materials or on client products:
Autoclave 1:
Max. Diameter – 1600 mm approx.
Max Simulating pressure – 12 bar
Max height – 2,5 mt
Autoclave 2:
Max. Diameter – 600 mm approx.
Max Simulating pressure – 400 bar
Max height – 2,2 mt
Quality assurance
All Floatex products are designed and manufactured under quality system in accordance with ISO 9001. Floatex is recognised as international leader in the design and production of buoyancy material equipment for all applications from seawater surface up to ocean depth.
The quality system applies to, and interacts with, all activities pertinent to the quality of the products, to satisfy our clients as Ministry of Defence, Ministry of Environmental, Ministry of Transport, major off-shore oil companies and their associated suppliers, Netherlands D.G.S.M. and all fishing companies.
Accreditations to ISO 9001 records that management procedures have been established and are followed to ensure consistent product quality. Floatex recognises that its customers require high value for money quality and is not content simply maintaining accreditation to ISO 9001 but continually seeks to improve. Floatex has an independent quality department that follows Quality Assurance and Quality Control step by step.
The quality assurance adheres to the formal Quality System to UNI EN ISO 9001. All interfaces with other departments are through written procedure of which the Quality Assurance Department holds all master copies.
All departments are regularly audited to ensure that their procedures are being adhered to. Any non-compliance found during audits is formally recorded and remedial action must be taken to ensure that the problem is corrected and cannot recur. All amendments to procedures are documented and have to be authorised by the Quality Assurance prior to implementation.
Test & After sales
A complete after-sales service is granted, with an unique focus: never leave the customer alone, whatever is the possible problem he could face.
Floatex has always been at customer service for any kind of complain and is able also to locally assist the client whenever possible, avoiding extra-costs to ship back to the factory the damaged piece.
Moreover, during the production phase, Floatex is able to perform additional NDT in order to grant a complete quality package to the customer.
Test on welds, MPI, impacts test or proof load test are only some of the possible test to perform on our products.